Oh boy, last week was a tough one… I made a mistake and bought some options on Sept 2nd (if you just gasped, you'd be right to do so) and I've been bleeding out since then.
But the last 2 days have given me hope on SPY and QQQ options I already wrote off.
From what I've been reading this morning, it seems the market is actually happy with a split government; the election just needs to come to a close. It looks like the Senate will stay republican controlled while the House had a few democratic seats flipped (but still comfortably holding the majority).
And the White House is still up for grabs but definitely leaning more toward Biden if you're following the polls. Trump has already begun legal proceedings against 3 states.
We still have a lot of counting (and possibly recounting in Wisconsin) to do so I'm not holding my breath. That is, unless Nevada finally finishes their count.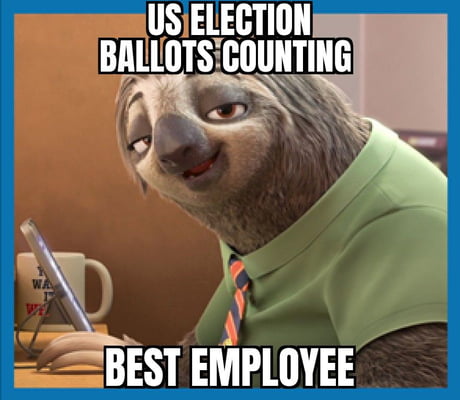 Did anyone buy in early this week? Buying or selling anything today?