It's been a while but I'm back to blogging. I've been hiding out in my office for the last 5 months doing nothing but coding the new platform. And boy am I excited!
Curious to know what's coming? Read on…
Grids? Charts? News? Queues? Only a single page load?
Yes, yes, yes, yes and yes!
We are in the final stages of testing. This is our biggest release ever! For all of you early adopters, thanks for hanging in there. Here is a quick peek at what we're releasing.
Alert Grid – Your one-stop shop for alert management
Filtering, searching, sorting, edit, delete, clone, test (you asked – we delivered) and view news, charts, details, and even history!
Timeline – See what's been happening across all of your alerts
News Grid – See all of your news in one place! Filter, sort, and search enabled!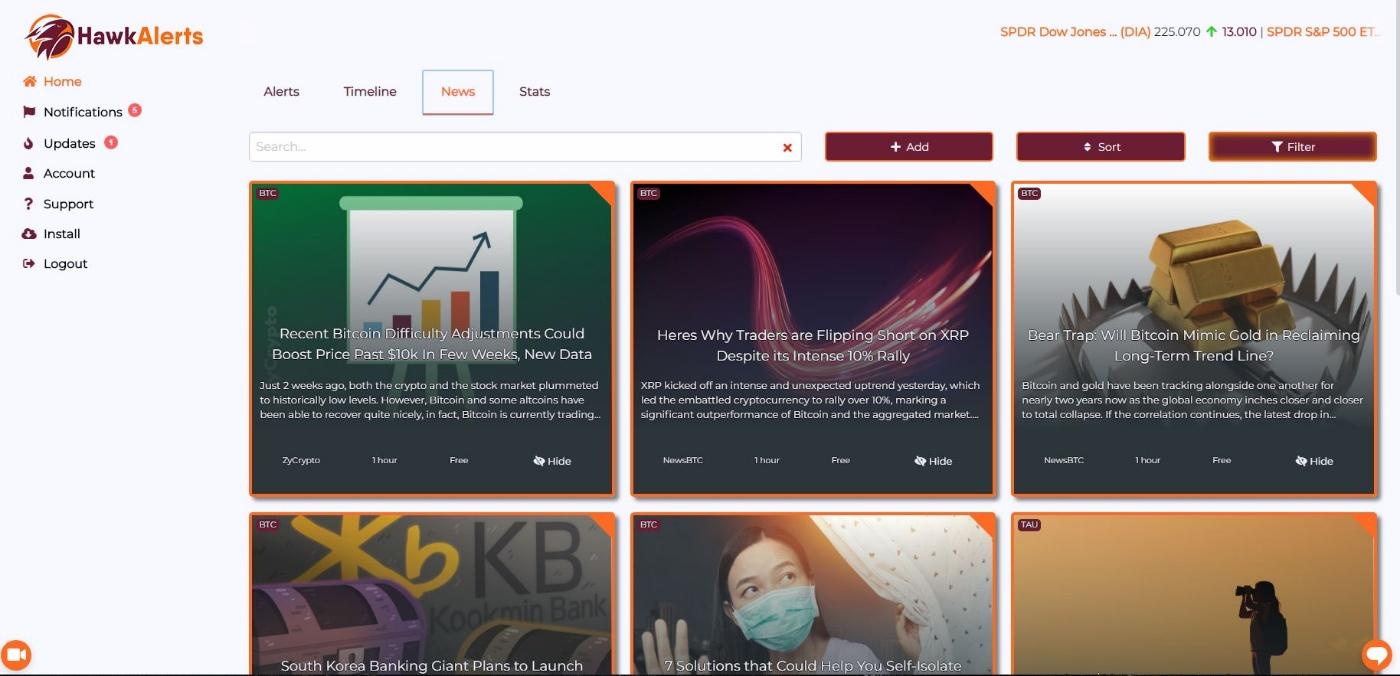 Performance
We've completely overhauled our back-end and implemented corporate-grade queues, caches, and a new (significantly faster) database.
We've also completely re-wrote the user interface to be a single-page application (SPA). That means a single load to get the app, and then no more loading in between!
iOS, Android and More…
We've always had this but I wanted to stress, you can natively install HawkAlerts on your iPhone, Android, Tablet or Desktop. There are prompts (one-time) to get you started but you can always visit the account page and install from there: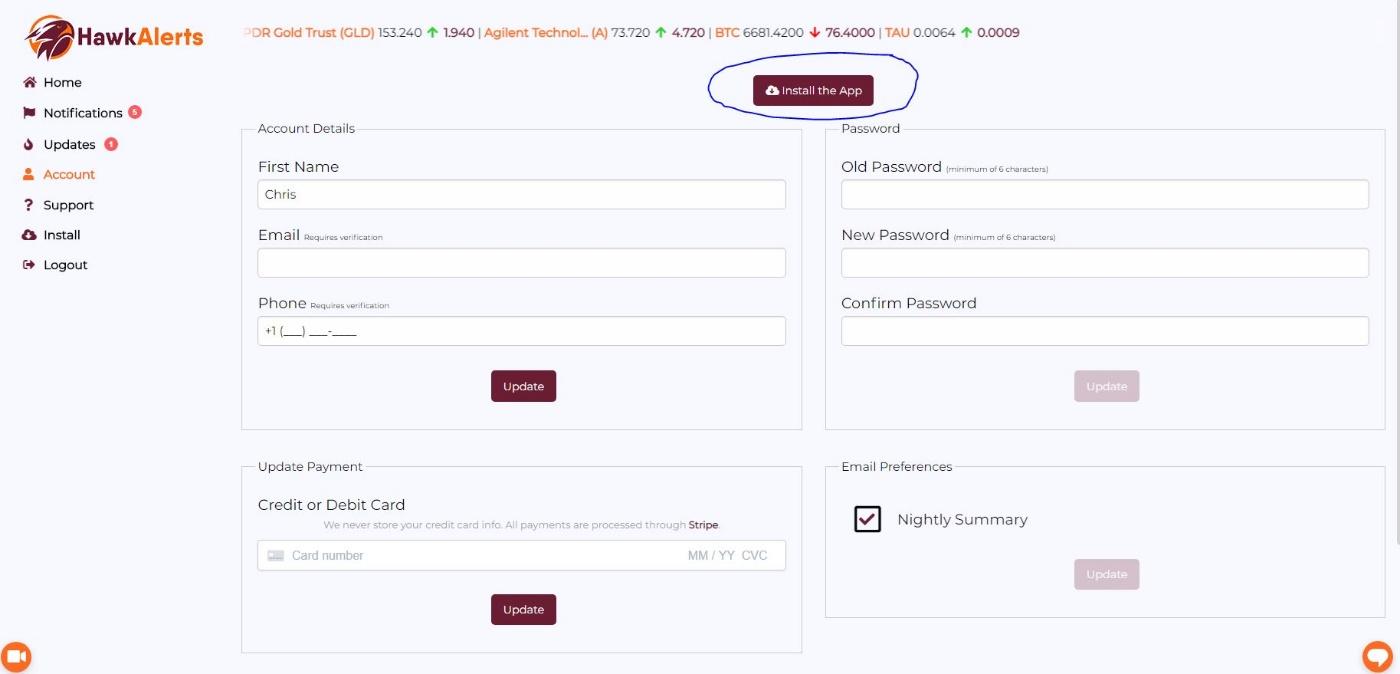 This has been months in the making and we're close! Let me know if you have any questions or if you're just plain excited like I am 🙂